Grandpa's Wine Cellar Toy Trains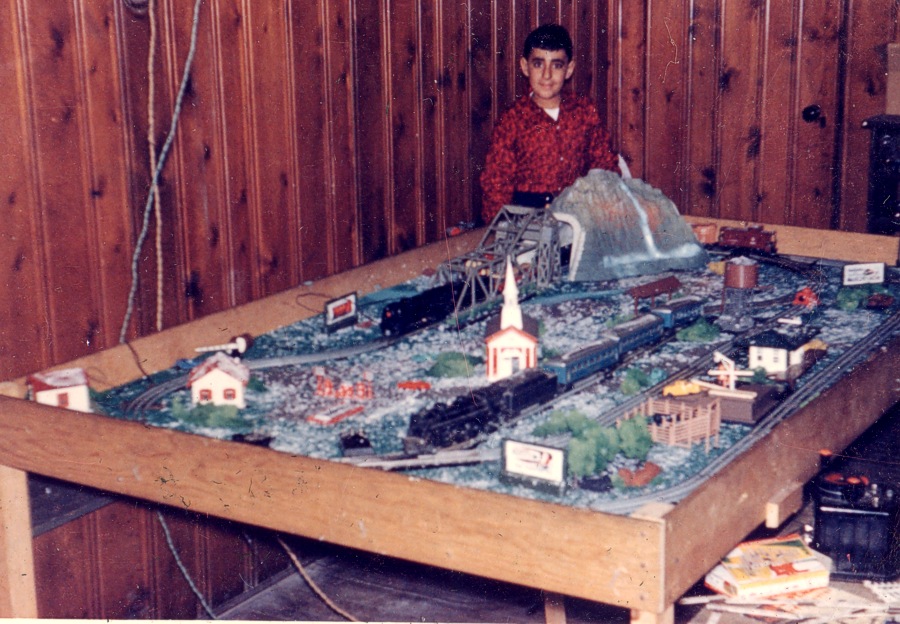 The origional Lionel Train set, before moving into the Wine Cellar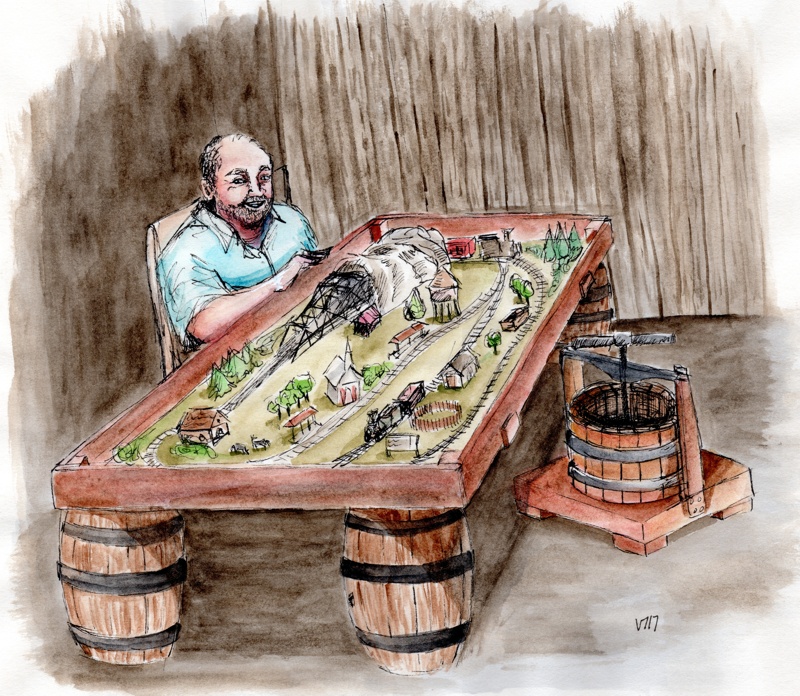 Grandpa, playing with his trains in the old wine cellar
Watercolor by local artist Victoria Taber
Growing old is mandatory,
Growing up is optional!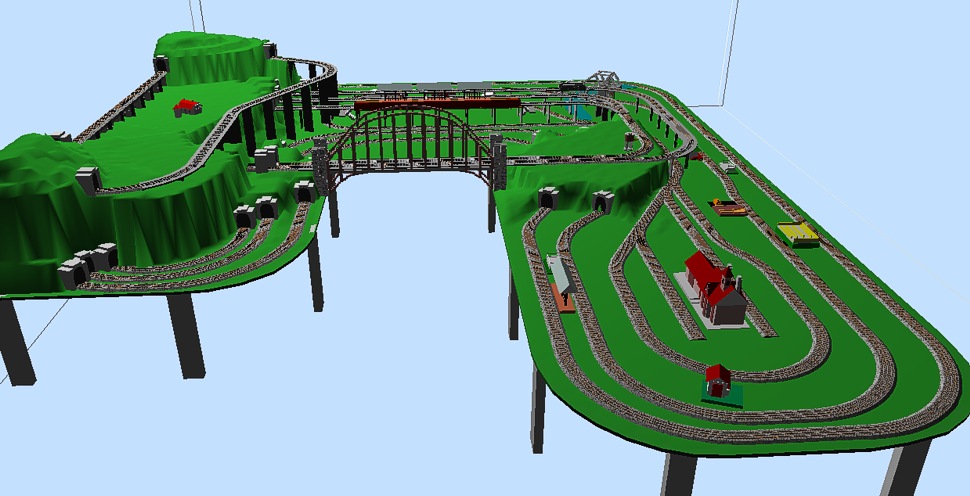 The new Saddleridge layout.
The second level, running across the Hellgate bridge will be the origional 1939 and 1949 lionel trains.
who says 'you can't be young again'
.
It Takes A Whole Village to build a layout.
Construction photo's click here




Videos:
.
D
.
Dec. 6, 2013, New table is complete, first loop of track layed, demonstration run
.
http://winecellartrains.com/MAH00029.MP4
.
http://winecellartrains.com/MAH00030.MP4
.
http://winecellartrains.com/MAH00031.MP4
.
http://winecellartrains.com/MAH00032.MP4
.
Aug. 23, 2014, Outer loop on vintage level ( 2nd level) roughed in and first running of origional passenger train
http://winecellartrains.com/MAH00034.MP4
http://winecellartrains.com/MAH00035.MP4
http://winecellartrains.com/MAH00036.MP4